One of the biggest concerns when buying a vehicle is if it fits your budget. In many instances, the price on the window sticker is only the starting point rather than what you'll end up paying. You can negotiate a lower price, which we often complement with incentives or other rebates for additional savings. While negotiating and incentives can impact the purchase price of your next vehicle, the value of your current car, truck, or SUV can potentially have an even larger impact.
Your current vehicle may no longer serve your needs, but trading it in can help you afford your dream car. Simply use our online value my trade tool, and you might be surprised by the result. This tool gives you insight into what your vehicle is worth when used as a trade, which can help lower the cost of your next car and make your monthly payments more affordable. How can you get the most out of your trade? As your automotive partner, BMW of Cincinnati North is here with those answers and more on the trade-in process.
#1 – Work With a Reputable Dealership
When trading in your car, the most important tip is to work with an established dealership you can trust. When you're ready to buy a new vehicle, you'll likely need to get rid of your old car. You can sell it yourself, but private sales require a significant time and financial investment. Plus, they can put your safety at risk since not all private buyers are legitimate or well-intentioned. Visiting us to trade in your car is quick, convenient, and safe.
Trading your vehicle with a registered dealer will also save you money. For example, if you sell your old car in a private sale for $20,000 and then buy a new car for $60,000, you will pay income tax on the $20,000 and sales tax on the $60,000. However, by trading in your old car with us, not only will its trade-in value not count as income, but it will also be deducted from the price of your new vehicle when calculating Ohio taxes. In this example, that means you're only paying sales tax on the $40,000 difference between the trade-in value of your old car and the price of your new car.
Finally, we make it easy to trade in a car that you are still making payments on. While you will normally have to pay off a financed vehicle completely before you can sell it to a private party, we will work directly with your lender to make sure your loan is settled, and you don't have to worry about a thing. If you are in a negative equity situation on your old vehicle, we can even roll the remaining balance into the loan for your new car, so you don't have to come up with that money on the spot.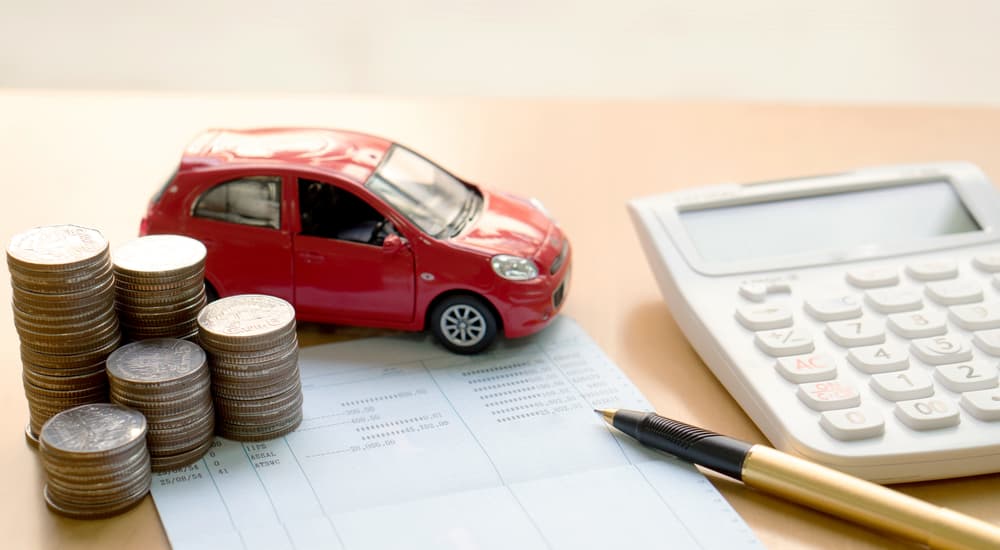 #2 – Do Your Homework
Knowledge is power when it's time to trade your vehicle, making it essential to do your homework before you begin the process. While a reputable dealership like ours will give you top dollar for your trade, knowing what that amount is ahead of time will help you plan. Fortunately, this type of homework is straightforward and begins with the Vehicle Identification Number (VIN). This can be found on a sticker on the driver's door jamb or printed where the dash and windshield meet on the driver's side.
Once you have the VIN, simply enter it in the Kelley Blue Book trade-in tool on our website to determine the value of your trade. If you don't have your VIN handy, you can instead enter your license plate number or simply fill in some basic information about your car, such as its year, make, model, and mileage. Kelley Blue Book uses this data to determine the trade-in value based on regional market trends and gives you an official trade-in offer that we will honor.
If your vehicle is financed, you have another homework assignment before you start the trade-in process. First, you need to know the final loan payoff, which tells you how much money you need to satisfy the loan. Once you know this information, you can compare the payoff amount to the trade-in value to determine if you have positive or negative equity. If your loan payoff exceeds the estimated trade-in value, you are in a negative equity situation where you have to pay off the loan and finance the total purchase price of your next vehicle. However, if your payoff is less than the trade-in value, you are in a positive equity situation and may be able to use your trade-in as a downpayment.
#3 – First Impressions Matter
After you learn more about the value of your vehicle, it's time to dig in and get to work to ensure your car makes the best first impression. While you can typically trade in your vehicle as is, you can get more money for it when it looks and runs its best. For example, if you've taken great care of your vehicle, you may only need to spend a few minutes cleaning the interior and driving through a local car wash before venturing to our dealership.
In contrast, if you've neglected your vehicle, it may require more TLC to maximize its value. First, fix known issues, like burnt-out tail lights, missing floor mats, or stained seats. These are relatively easy and affordable to remedy. Likewise, if your Check Engine light is on or you're hearing an odd noise, look into the matter since this can drive down the value of your trade. Once the repairs are complete, consider having your vehicle professionally detailed or, at the very least, washed and vacuumed.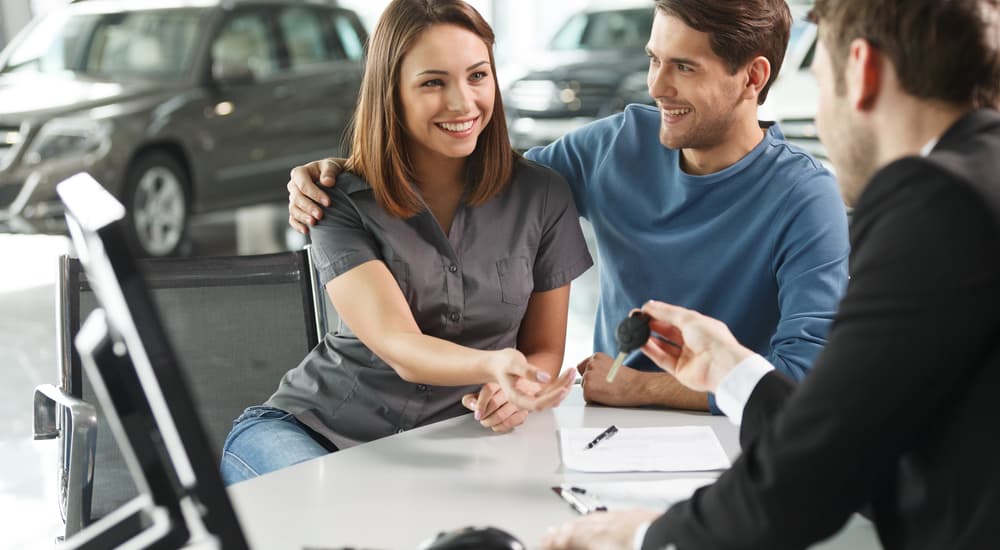 #4 – Negotiate Your Trade Separately
When you're ready to trade, you can walk into our dealership armed with knowledge and confidence because you've done your homework to ensure your car makes an excellent first impression. However, the work isn't over yet. Once you find the perfect vehicle and are ready to say "yes," do yourself a favor by negotiating your trade separately.
There are four key components when you purchase a vehicle: the price of the new car, the value of your trade, your down payment, and the financing terms. Most dealerships juggle these components, outlining your purchase options relative to your trade-in and the great deal they're offering on the new model. However, this can create confusion and make it appear like you're getting a great deal when you aren't. In these instances, the salesperson may try to win you over with an appealing monthly payment, which may mean getting less for your trade or paying more for your next car. Fortunately, we operate differently.
Negotiating your trade separately helps avoid this situation and promotes transparency. While you can still ask how your trade-in will impact your purchase and monthly payment, keeping your trade separate eliminates any confusion or question about the deal. As a result, there's no doubt about what you're getting for your trade because it isn't overshadowed or clouded by the new vehicle's purchase price. It's our way of building trust with you and instilling confidence in the entire purchase process.
#5 – Remember That You Set the Pace
Buying a car can be intimidating and overwhelming, but one critical thing to remember is that, at BMW of Cincinnati North, you set the pace and tone for the experience. What do we mean? You are in charge of the process and the result. Many dealerships rely on high-pressure tactics designed to give salespeople a sense of control over the process. Their goal is to get you to say "yes" to the deal, inundating you with gimmicks. Their tactics are so intense that you may be hours into the process and are still unsure what you're getting or paying. Of course, by then, saying "no" feels absurd because you've already invested so much time.
We promise never to put you in this situation. Just as you have the power to say "yes" or "no" to the sale, we also encourage you to ask, "Why?" Our team operates with integrity and transparency, readily answering all your questions and outlining every detail throughout the process. However, even with these details, you may need further clarification. For example, you may wonder how your trade-in affects your monthly payment or the benefits of adding extended warranty coverage and its impact on your total purchase price. Whatever it is, never hesitate to ask questions, and never forget that you set the pace for every aspect of your experience while you're here. It's what makes BMW of Cincinnati North one of the best teams in the region.