If you're looking for a mix of exquisite luxury and thrilling sporty driving, you might think you have to settle for a tiny coupe that doesn't have much room for passengers or cargo. But here at BMW of Cincinnati North, you can have your cake and eat it too. We're proud to offer the BMW X5 for sale. This midsize SAV is available with two or even three rows of comfortable seating, but you'll still feel like you're driving a swift sportscar when you're behind the wheel.
With multiple powertrains, trim levels, and optional packages to choose from, we could go on and on about all that the X5 has to offer. But if you're in the early stages of selecting your next vehicle, all of that information can get overwhelming. So today, we're going to go over just a few highlights of the 2023 BMW X5.
It's Configurable
When looking at the variety of X5 models, you'll find way more variations than just paint color and interior materials. The X5 offers you a choice of different trim levels, powertrains, suspension systems, and more. We work hard to keep a wide variety of options on hand here on our lot, so you can browse several different versions of this impressive vehicle. However, if we don't have exactly what you're looking for today, we can help you custom-order something from the factory, allowing you to build an X5 that matches your specifications from the ground up. This versatility makes it easy for you to get an X5 that perfectly suits your driving needs.
Ultimate Performance: The X5 M
Are you looking for the ultimate in performance? The X5 M is sure to outperform just about any other SUV out there, with up to 617 hp at your command. It can go from zero to sixty in a mere 3.7 seconds, so you'll have more than enough acceleration power if you need to pass on the freeway. Its upgraded suspension keeps your ride nice and smooth, so you still have a luxurious experience inside, even while chasing thrills. Sharp handling, an M Sport differential, and paddle shifters built into the steering wheel work together to keep you in complete control at all times.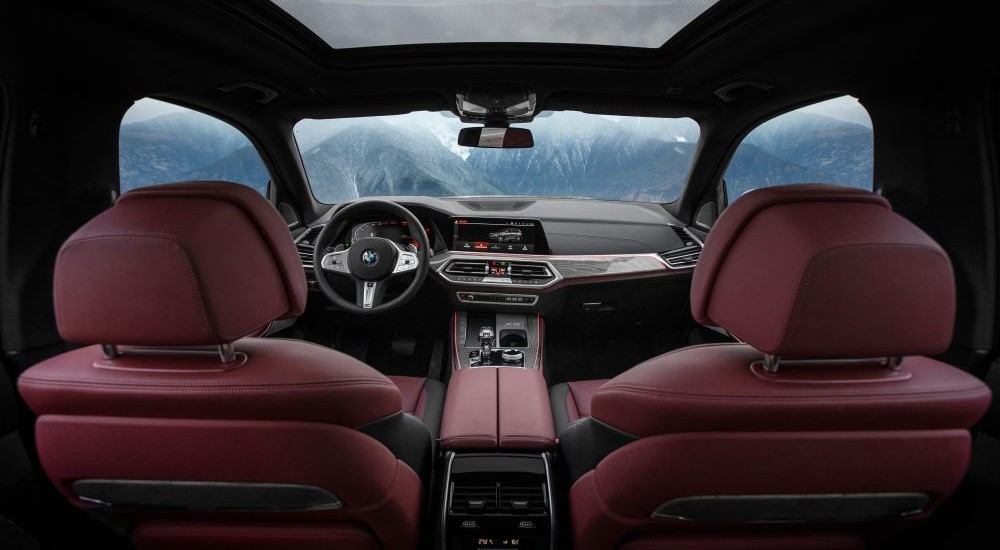 Efficient Luxury: The X5 xDrive45e
Power often comes at the expense of fuel economy, but thanks to modern technology, that doesn't have to be the case. If you love the power and style of the X5 but want to be conscious of how much gasoline you're using, then you can opt for the xDrive45e trim. This plug-in hybrid has great stats all around, with 389 hp, a zero to sixty time of 5.3 seconds, and an EPA fuel economy rating of 50 MPGe. It also has 31 miles of all-electric range, so on shorter drives, you may not need to use any fuel at all.
Mobile Connectivity
Of course, you can control the X5 using its built-in screens and its keyfob. But with the My BMW App, you can also do all kinds of things from your smartphone. You can check vehicle diagnostics, lock or unlock the doors, and even start the engine with the tap of a touchscreen. This makes it easy to get the AC or heat going before you get to the car, giving you the extra luxury of an interior that's already the perfect temperature on a particularly cold morning or hot afternoon.
Cutting-Edge Safety Technology
The X5's high-tech features aren't limited to comfort and convenience. This SAV has plenty of cutting-edge safety tech on board as well. Standard driver-assistance features include Active Blind Spot Detection for changing lanes on the highway and Frontal Collision Warning with automatic emergency braking. Opt for the available Driving Assist Professional Package, and you can get even more features, like Extended Traffic Jam Assist.
High Towing Capacity
Many BMW drivers are looking for powerful engines so that they can feel the rush of an exciting ride. But you can also put that power to a more practical purpose for your next road trip or move. Even with the base engine, the 2023 X5 can tow up to 7,200 lbs, so you can bring your boat down to the Ohio River or haul a trailer along for a long vacation. A factory-installed trailer hitch is available, so you don't have to take a risk on aftermarket parts.
Unrivaled Style
When you drive a BMW, you're getting more than just a quality vehicle; you're also getting a sense of style that helps you stand out from the crowd. Inside and out, the X5 has plenty of features that are sure to turn heads and garner compliments.
Available LED headlights aren't just practical, able to automatically adjust to changing light and road conditions; they also allow for a sleek shape that looks great on the front end of the X5. You can make the lights more special with blue accents that evoke the blue of the iconic BMW logo.
Inside, you'll find a well-appointed interior made with premium materials no matter what trim level you go with. But if you want something particularly cool and unique, you can get a model with glass controls. This modern look includes the gear selector, start button, and iDrive controller.
A Spacious Ride
As BMW's original midsize luxury SAV, the X5 pairs the style and performance that the automaker has long been known for with the spacious interior of an SUV bodystyle. The X5 comes standard with two rows of seating, allowing it to accommodate up to five occupants. On the sDrive40i and xDrive40i trims, you can also get an optional third row of seating, which adds another two seats. That's good news for families who need a lot of seats on occasion but don't want to drive around a full-size SUV every day. The space doesn't have to be used for passengers; it can also come in handy for cargo. Whether you're taking a long road trip or just running errands around town, you can make use of up to 72.3 cu.ft. of cargo space.
Standard Luxury Features
There are plenty of luxurious features that come standard on the X5––many of which are often optional extras on models from other automakers. Features like a panoramic moonroof and multi-color ambient lighting make the interior not only classy and comfortable but customizable, giving you a choice to switch up the lighting throughout the day. Multi-zone climate control and power-adjustable front seats ensure that everyone is perfectly comfortable, with a temperature and position that feels just right.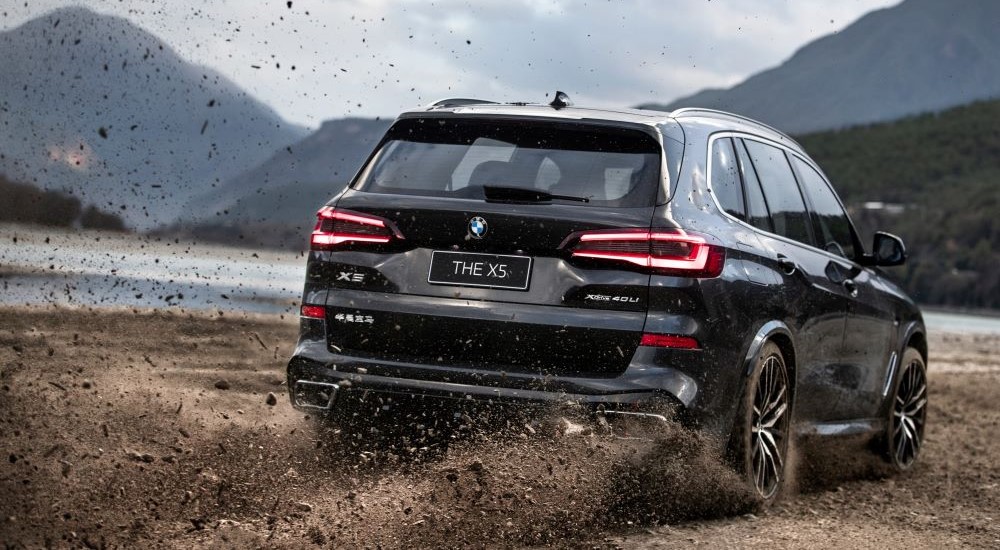 Learn More About the BMW X5
If these highlights have you intrigued and you're interested in learning more, you've come to the right place. You can get more information about this capable model here on our website, over the phone, or in person at our dealership. Our friendly sales staff is available to answer all of your questions and make personalized recommendations for particular trim levels, features, or models based on your unique needs.
If the X5 isn't a perfect match for you, then we can show you the rest of BMW's luxurious lineup. With sedans, coupes, and convertibles, in addition to several models of sports activity vehicles, there are plenty of options to choose from. Reach out today and let BMW of Cincinnati North get you behind the wheel of a vehicle that exceeds your wildest expectations.