The BMW 5 Series is a midsize luxury sedan that has been manufactured by the German automaker since 1972. It was the successor to the BMW New Class, an executive car that was first introduced in 1962. The 5 Series is one of the most successful and iconic models in BMW's lineup and has now been in production for over 50 years. If you are interested in finding a BMW 5 Series for sale, strap in because we're going to take a brief look at the vehicle's history and also learn about the modern model and how it is evolving in the age of electrification.
Six Generations of Success
The first generation of the 5 Series was a lot smaller than the current model and featured a range of inline-four and inline-six engines. It was known for its high levels of comfort and quietness during the drive, as well as its incredible performance and handling. The second generation was released in 1981 and featured more powerful engines and a sleeker design. This generation was also the first to feature ABS, showing that BMW had a knack for advanced safety features and including features that were a bit ahead of the time.
The third generation was released in 1988 and was one of the first BMW models to feature stability control and traction control. This generation was also the first to feature an all-wheel drive version and adaptive suspension. The fourth generation was released in 1996 and featured a host of technological advancements, including satellite navigation and standard side airbags. However, it did not offer all-wheel drive.
The current BMW 5 Series is the seventh generation of the car and was released in 2017. It features a range of powerful turbocharged engines, including a 4.4L V8 that delivers up to 617 hp in the M5 model. It also features a variety of technological advancements, including a heads-up display projected windshield, a gesture control system, and automatic park assist. This generation is the first to feature a semi-autonomous driving system, which is known as Extended Traffic Jam Assistant.
Introducing Electrification
The BMW 5 Series has been constantly improved and updated over the years to offer drivers a reliable and luxurious vehicle. One of the major advancements in recent years has been the push for an electrified version of the vehicle. The first hybrid version of the 5 Series was introduced in 2011 during the fifth generation of the car. However, it was not the first time BMW began experimenting with electrification.
BMW actually unveiled its first electric car the same year the original 5 Series debuted. This early EV was named the 1602e and was used as a pace car during the 1972 Munich Olympics. The brand continued to experiment with electric vehicles through the decades, building a number of prototypes during the 1980s and 1990s. However, with fully-electric vehicles proving difficult to design, BMW began introducing hybrids as a stepping stone to complete electrification. The 2011 BMW 5 Series was the first model to receive a production hybrid powertrain.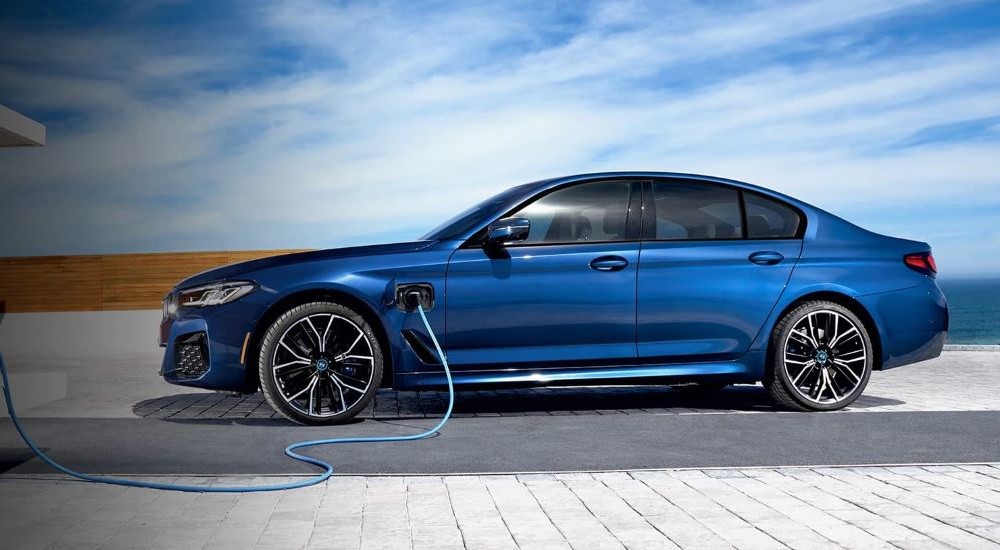 Exploring the BMW 530e Hybrid
Today, the BMW 530e is a powerful plug-in hybrid version of the 5 Series. It was first introduced in 2018 and is powered by the combination of a 2.0L turbocharged four-cylinder engine and an electric motor. A large 12 kWh battery pack provides an estimated 21 miles of electric range in the 2023 model. This incredible engine technology will produce 288 hp and 310 lb-ft of torque for a zero to 60 mph time of just 5.7 seconds.
The 2023 BMW 530e also features a range of advanced technologies, such as a 12.3-inch touchscreen infotainment system, wireless charging, and a remote trunk release. In addition, it is equipped with driver-assistance systems such as Frontal Collision Warning, Active Blind Spot Detection, and Lane Departure Warning. It also offers a range of comfort and convenience features, such as ventilated front seats, multi-zone climate control, and a power sunroof.
The 530e is the most efficient model in the 5 Series lineup and has a total range of 340 miles in rear-wheel drive models. With an efficiency rating of 64 MPGe, it is one of the most fuel-efficient vehicles in its class. Like all BMW hybrid models, the 530e also comes with generous coverage, including a four-year/50,000-mile new vehicle warranty and an eight-year/80,000-mile warranty for the hybrid components.
A Highly Customizable Vehicle from Inside to Out
The BMW 5 Series, regardless of whether you choose the 530e plug-in hybrid, the standard 530i, or the high-performance M550i, is highly customizable, giving drivers the opportunity to personalize their car to fit both their needs and personal aesthetic. It comes with a range of options that allow drivers to customize the looks, performance, and features of their cars.
One option is the selection of exterior paint colors. Drivers can choose from a range of vibrant and classic colors to make their cars stand out from the crowd. There are also several wheel designs available, allowing drivers to choose a style that suits their taste, including a variety of 19-inch and 20-inch options.
The interior of the BMW 5 Series also offers several places for customization. Drivers can choose from a range of accent materials for the dashboard and seats, including leather, wood, metal, and carbon fiber. You can also opt for a range of interior trim design options to create a unique look for your car. The modification of the dashboard and seats, along with the interior trim design, allows you to truly make your vehicle your own.
Performance-wise, the BMW 5 Series comes with a variety of options to improve its power and efficiency, ranging from a turbocharged 2.0L four-cylinder in the 530i to a 4.4L V8 engine in the M550i. In the middle of the pack is the 530e with its plug-in hybrid powertrain and the 540i with its 3.0L I-6 engine. You can also add features like sport suspension and adjustable driving modes to enhance your car's handling. For ultimate power, upgrade to the M5. This derivative of the 5 Series has a redesigned chassis and uprated engine for incredible performance.
Overall, the BMW 5 Series is a highly customizable vehicle that offers drivers the opportunity to create a car that meets their exact needs. With its range of exterior, interior, and performance options, drivers can create a car that is as unique and stylish as they are. You can even opt for the incredible plug-in hybrid version of the vehicle, which stacks up very well against the competition.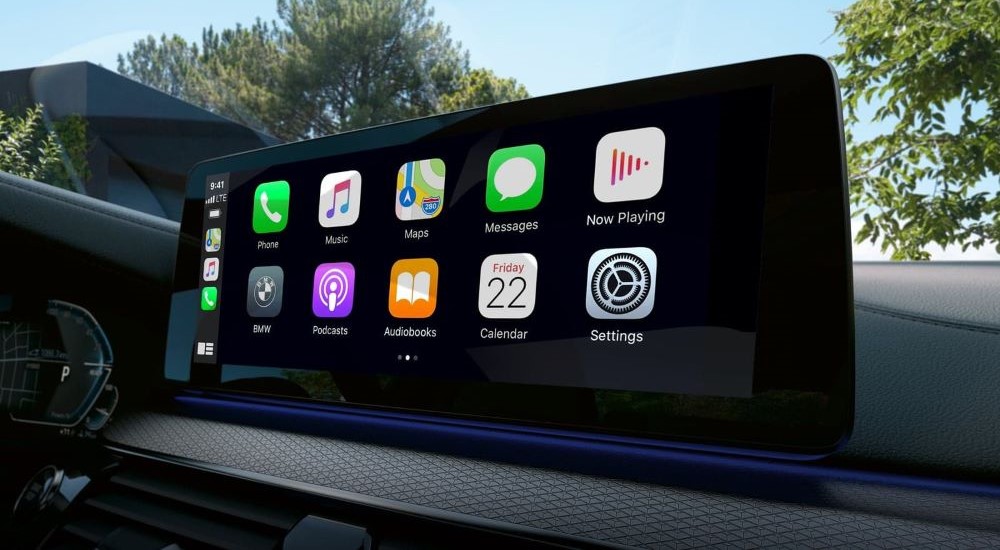 The BMW 5 Series: Luxury and Performance in One Great Package
Ultimately, the BMW 5 Series is an excellent choice for those looking for a luxurious, efficient, and powerful vehicle. Whether you opt for the electrified model or the core model, you can rest assured knowing that you will be getting a vehicle that offers a combination of performance, luxury, and efficiency. With its advanced technology, driver-assistance systems, and solid fuel economy ratings, the BMW 5 Series is a great purchase that has provided countless drivers with unparalleled driving enjoyment over the past 50 years.