When you think of metropolitan areas that are rich with culture and nightlife, meccas for education and innovation, and top tourist attractions, you probably think of places like New York City or San Francisco. But our own Dayton, Ohio, was actually named the number one midsize metropolitan area in the nation for economic development by Site Selection magazine. Of course, the residents of Dayton know how special the area is. It's just booming with industry and energy. With the University of Dayton here, tremendous research and development happening in aerospace, and one of the best healthcare sectors in the country, this is a truly impressive place and a wonderful place to start a career or a family.
Dayton is a great hybrid of sophistication and grit, which is why a used BMW is the perfect type of vehicle for the area. If you've been on the hunt for a used BMW for sale in Dayton, it's important to reflect on what your life in Dayton is like and which BMW model will best suit your needs. From a gorgeous downtown area with busy streets and stunning architecture to greenery and bike paths as far as the eye can see, there's a lot to love about Dayton, and different cars are suited to different lifestyles. Some Dayton drivers might be looking for something adventurous, considering that National Geographic named Dayton an "outdoor adventure capital." While others might want something a little more luxurious and sophisticated, seeing as Dayton is also known for an excellent culinary and arts scene. Here's a look at three of the best used BMWs for Dayton drivers.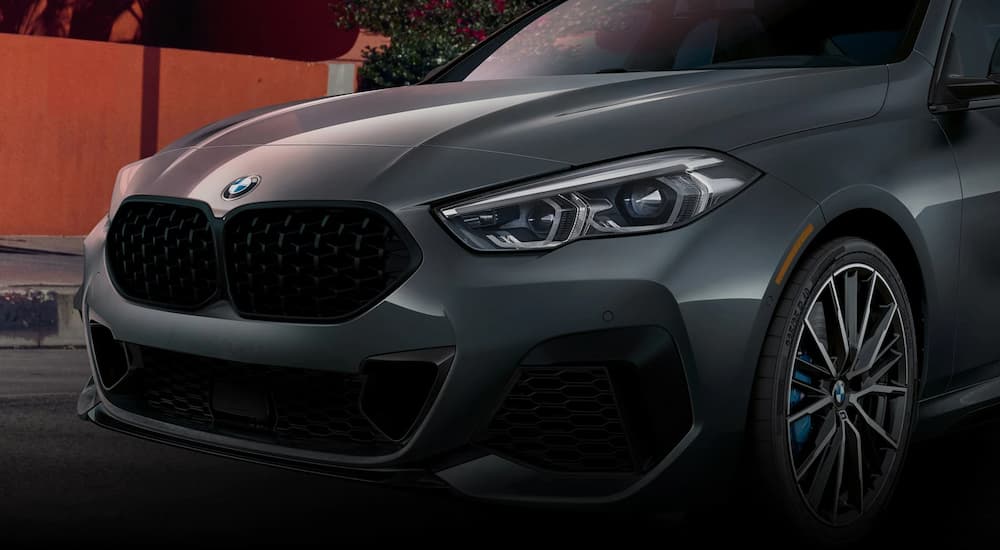 #1 – 2016 BMW 2 Series Convertible
There are many reasons that a sporty little 2016 2 Series Convertible is perfect for Dayton life. First off, anyone who lives here is familiar with the hot and muggy summers. Being able to put the top down and zip around enjoying the fresh air is a big perk when Dayton heats up. But you can always put that top back up when our notoriously chilly winters hit.
Because this car is small, it's also ideal for navigating the downtown area of Dayton and grabbing highly sought-after parking spaces. Parking will be easy if you want to drop it off downtown to take the trolley system around town. The 2 Series has a classic and sophisticated look that puts it right at home amongst the active culture and arts scene here. Pull up to the famous Pine Club steakhouse in this beauty, and you'll get looks of respect from the valet.
The 2016 2 Series Convertible also gets up to 23 MPG in the city and 34 MPG on the highway. With several highways running right through Dayton, like I-75, Route 35, and Route 40, it's easy to take day trips outside the city to visit nearby Cincinnati, Columbus, or Indianapolis. So a car with good mileage will help you make the most of the nearby attractions. And since it does have four seats, you can bring friends along for the ride. But don't be mistaken: it's a compact car.
This car is a lot of fun to drive, too. It boasts all-wheel drive and rear-wheel drive configurations, produces up to 320 hp and 332 lb-ft torque, and has impressive handling, so when you get on the open highway, you can really put this little speed demon to the test. There aren't many four-person, compact convertibles around with this much power and reliability.
#2 – 2020 BMW X7
Dayton is one of the most bike-friendly cities in the country. It boasts over 340 miles of paved bike paths, more than anywhere else in the nation, and those who choose to leave the paved paths can explore even more green territory around the many lakes and parks. Those who love Dayton for the outdoor adventure to be found here but still need a sophisticated car for work or nightlife should consider the 2020 BMW X7. This is one of BMW's most spacious SUVs with loads of convenient cargo space, so you can load up your bicycles or camping gear if you want to enjoy Dayton's many campsites. Plus, it can even be equipped with a trailer hitch for those who need to haul larger equipment.
The X7 combines Dayton's lively energy with the city's elegance, offering impressive powertrains paired with a beautiful and quiet interior. So it's ready for a day by Eastwood Lake or in the downtown area. The winters in Dayton are not to be taken lightly, so many drivers will appreciate the available cold weather package on this SUV. With it, you'll get heated front seats, rear seats, and front armrests. Dayton residents know what a perk that is when you come in from the icy cold. Thanks to the all-wheel drive, you'll find this SUV is great for navigating the streets after a snow day.
If you're looking for a great car to give your University of Dayton student, a used X7 is a great option. It will fit all their friends while offering driver-assist features that give parents peace of mind. Meanwhile, your student will love pulling up to Flyers games at the Dayton Arena in this beautiful SUV. There's no denying that the X7 is a great option for adventurous Dayton residents. But at the end of the day, it's still a BMW and has an attractive exterior that will fit right in downtown.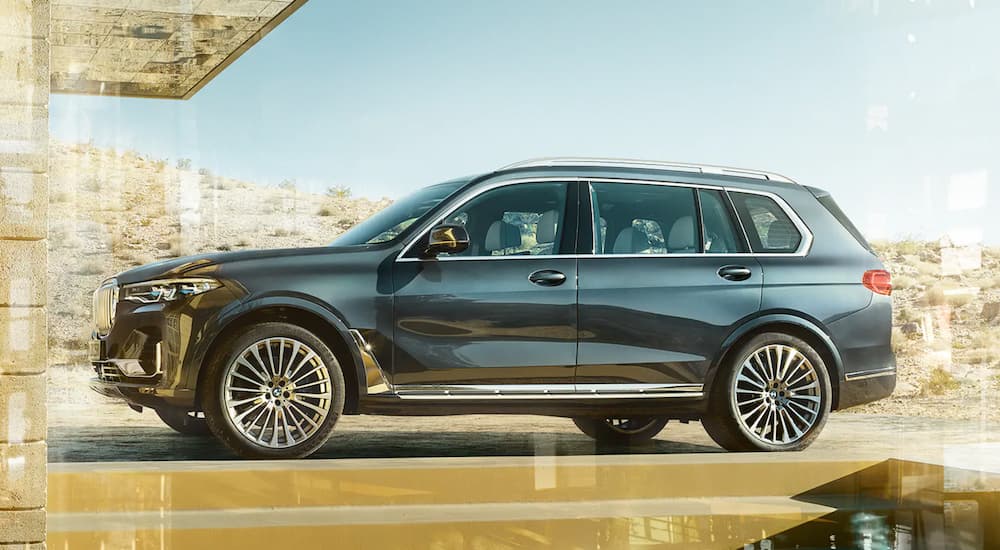 #3 – 2018 BMW 7 Series
Those looking for a comfortable and stylish sedan for city life should look at a 2018 BMW 7 Series. It's an excellent car for professionals who pull up to the beautiful skyrises in downtown Ohio for work. But when you choose to venture out of the city for a day trip, you will enjoy the good fuel economy of this car, along with its sporty handling.
What's really great about a used 7 Series is its infotainment and tech. The 2018 model has a massive 12.3-inch touchscreen, which is large even by modern standards. So you don't need to worry about being stuck with outdated tech just because you are buying a used car. It even has Apple CarPlay, so you can display your favorite iPhone apps on the touchscreen. However, Android users should note that Android Auto is not offered. You'll find USB ports for charging devices, along with several 12-volt plugs throughout the vehicle. What's more, is that you can add a Command Tablet with a dock between the rear seats. Bluetooth comes standard, and there's an available 3D parking camera. All in all, a used 7 Series comes close to offering the infotainment and tech found in the newest cars available today.
Given the popular suburbs around Dayton, the BMW 7 Series is an excellent car to move between city and suburb life. It's spacious enough to serve as a family car but elegant enough for the downtown environment. And it is loaded with infotainment options that make the life of busy parents easier––like that backseat tablet that's ideal for entertaining kids. While the X7 is distinctly rugged and the 2 Series is more for city life, the 7 Series is a nice in-between choice. It's compact enough to handle city streets but spacious enough to keep passengers happy.