When it comes to model names, most automakers go with fanciful ones, often based around geography, mythology, and Zodiac signs. The goal is to give the public a memorable name that they will come to associate with the specific vehicle, whether it is a sports car, sedan, or midsize SUV. However, when you are looking for a "used BMW dealer near me," you are going to find that this famed automaker doesn't use any of these gimmicks. Rather, in keeping with its identity as one of the top performance auto manufacturers in the world, BMW uses letters and numbers to signify its different models. This decision to go with an alphanumeric approach to BMW model names may be a little confusing at first. But, just like the Jackson Five once sang, "ABC, it's easy as 1-2-3."
BMW uses a unique system for lettering and numbering its vehicles. Each number and letter signifies a different model type and size. This is why you'll see such models as an M3, 5 Series, and X1. What at first may look like gibberish is actually a brilliant way of telling drivers important information about the vehicle, something that would get lost if BMW followed the rest of the industry. However, BMW is an industry leader, not a follower, something you will see for yourself when you stop by our dealership. BMW of Cincinnati North carries an extensive inventory of new, used, and certified pre-owned BMW sedans, coupes, sports cars, and sports activity vehicles, so you will find everything from the Alpina B7 to the Z4 when you stop in for a visit.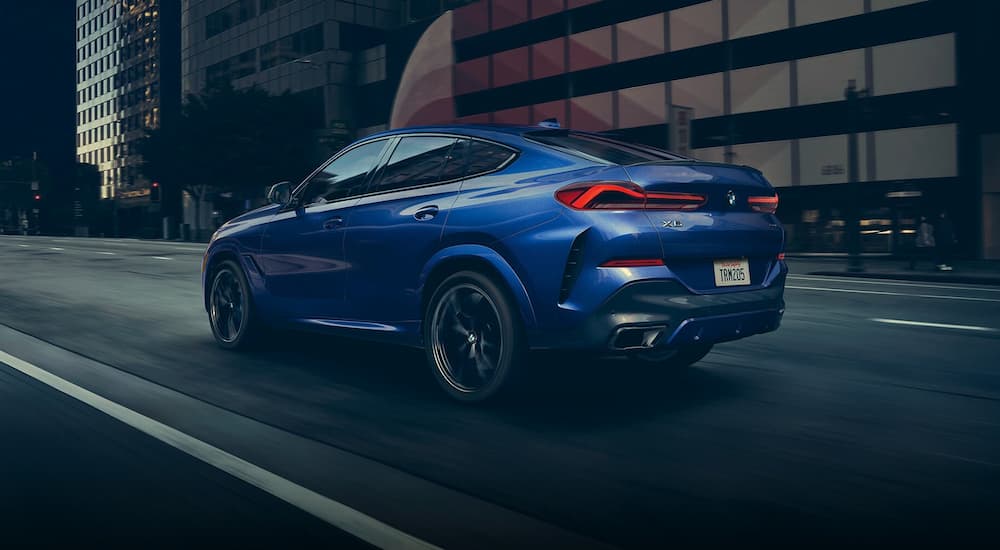 What Do the Different BMW Names Mean?
BMW uses different numbers and letters to designate its vehicles, as well as a few common words. The most common word is Series, and it refers to the sedans and coupes produced by BMW. You will see such models from the 2 Series and 3 Series all the way up to 7 Series and 8 Series. If you see an odd number, this means that the vehicle will only come in the form of a four-door sedan. In contrast, even numbers will be offered as a coupe. These may also come with a convertible option or as a Gran Coupe, which is actually a four-door vehicle. The Gran Coupe was added since many BMW customers wanted a four-door version of an even-numbered model.
The numbers themselves are also important. A larger number connotes a bigger vehicle. This is why the 3 Series is a compact sedan, the 5 Series is a midsize sedan, and the 7 Series is a full-size sedan. Similarly, the 2 Series is a subcompact coupe, the 4 Series is a compact model, and the 8 Series is the largest coupe made by BMW. The company used to manufacture a 6 Series model, but this was discontinued after the 2019 model year. Nevertheless, you can find many 6 Series convertibles, coupes, and Gran Coupes available as used or Certified Pre-Owned vehicles.
You may also be confused to see BMW advertising "sports activity vehicles." This is because BMW sees its SUVs playing a different role than those made by its competitors, with greater attention on street performance than is usually seen in this segment. As a result, BMW makes SAVs instead of SUVs, and each is given the letter X. Just like BMW coupes and convertibles, each X model gets progressively larger as the numbers increase. The smallest models are the X1 and X2 subcompact SAVs. These are followed by the compact X3 and X4 models. The X5 and X6 are both midsize SAVs, and the X7 is the largest, a three-row SAV that is ideal for families.
BMW also uses some other letters for its vehicles. If you see an M in the name of your BMW, you are getting a high-performance model, like the M4 or X3 M. BMW uses the letter "i" for its electric vehicles (EV). Currently, BMW offers two EVs: the i4 sedan, which is built on the same platform as the 4 Series Gran Coupe, and the iX sports activity vehicle, which is similar in size to the X5. Finally, the Z4 is a sporty convertible roadster. It is currently the only model with the Z.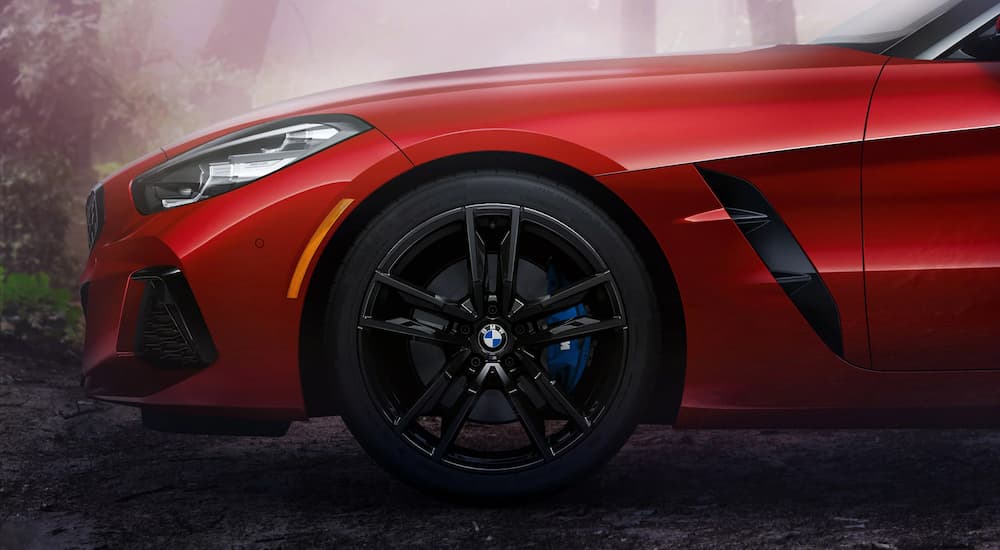 What Are the Differences Between the Various Models?
The main difference between the models comes into play when you look at the M, which can either be a model or a trim. When you see an M in a BMW model, it means that you are getting a high-performance model. This includes a powerful engine with specialized suspension and differentials for improved handling. The goal with the M series vehicles is to give you near-perfect power and handling to give you incomparable performance.
For example, the 2022 BMW X3 sports activity vehicle comes equipped with either a 2.0-liter Turbo I-4 on the standard trim or a 3.0-liter Turbo I-6 engine on the M40i trim. The X3 M has a more powerful 3.0-liter Turbo I-6 than the standard X3, and it comes equipped with all-wheel drive only. The engine on the X3 M can produce between 473 and 503 horsepower, while the X3 M40i engine tops out at 382 horsepower.
You see a similar situation with the other BMW models. The 2022 4 Series coupe features a 2.0-liter Turbo I-4 with 255 horsepower on the 430i trim or a 3.0-liter Turbo I-6 with 382 horsepower on the M440i trim. Both of these engines are paired with an 8-speed automatic transmission. The M4 coupe also features a 3.0-liter Turbo I-6, but this engine comes with either 473 horsepower and a 6-speed manual transmission or 503 horsepower and an 8-speed automatic transmission.
As you can see, the M models provide far more performance than the other coupes, convertibles, and sedans. Nevertheless, BMW does offer the M Performance trims that provide a larger engine and improved performance over the standard trim levels. While these will have a higher price tag than the base models of each vehicle, you will be rewarded with performance near the level of an M model.
The iX and i4 Gran Coupe are two of the most intriguing new models. Both feature electric motors driven by lithium-ion batteries for incredible performance and fuel economy. The iX is a sports activity vehicle with a 113 kWh battery and all-wheel drive for an estimated 324 miles of range, while the i4 Gran Coupe is a midsize sedan with an 81.5 kWh battery and a range of up to 301 miles. Both combine the performance, styling, and luxury synonymous with BMW, with the benefit of a reduced carbon footprint.
Know the Code to Your Next BMW
As you can see, the model names for the various BMW vehicles are a code that signals what to expect in each specific model. If you want a smaller vehicle, you can choose a lower number. If you need more room, then you go with a larger number. If you want a coupe, you go for a vehicle with an even number. Should you prefer a sedan, then you can go with an odd number model. For those who desire the benefits of a sports activity vehicle, BMW offers the X vehicles, while the i vehicles provide you with the efficiency of an EV. Best of all, if you are looking for incomparable performance, seemingly every model comes with an M Performance trim, if not a specific M vehicle. No matter which you choose, whether you buy one new or used, you will be getting the ultimate driving machine from BMW. So, stick to your ABCs and 1-2-3s, and let the other drivers figure out what is meant by their random mythological vehicle names.