For most people, BMW conjures images of luxury and prestige, and it's no wonder the automaker has long held its position as the gold standard of luxury automobiles. But unlike other luxury brands that have built their name on comfort and technology, BMW has a third element – raw performance. We know that buyers who admire BMW vehicles are almost always performance-oriented. That's why we think it's time to consider an M Series model for your next Cincinnati BMW lease.
The BMW M Series encompasses variants of the automaker's dynamic lineup of coupes, convertibles, sedans, and SUVs that incorporate everything we love about BMW with an extra dose of heart-thumping, adrenaline-producing performance not commonly seen in a production vehicle. These cars and SAVs are infused with BMW's racing heritage and have the power to convert your ordinary daily commute into a truly special driving experience. From the two-door M2 Competition Coupe to the X6 M Sports Activity Coupe, the M Series delivers over-the-top aggressive styling and extreme performance capability to make driving anywhere a lot more eventful.
All of the M Series vehicles are available via a simple lease program designed to get buyers in the driver's seat of their dream car. Is a BMW M Series lease right for you? If you're looking to drive a German-engineered performance car and have the freedom to upgrade to a newer model every couple of years, then we say yes. Let's look more closely at BMW's lease program for the M Series, how it works, and why it's a great choice for BMW fans or anyone looking to take their driving experience to the next level.
About the M Series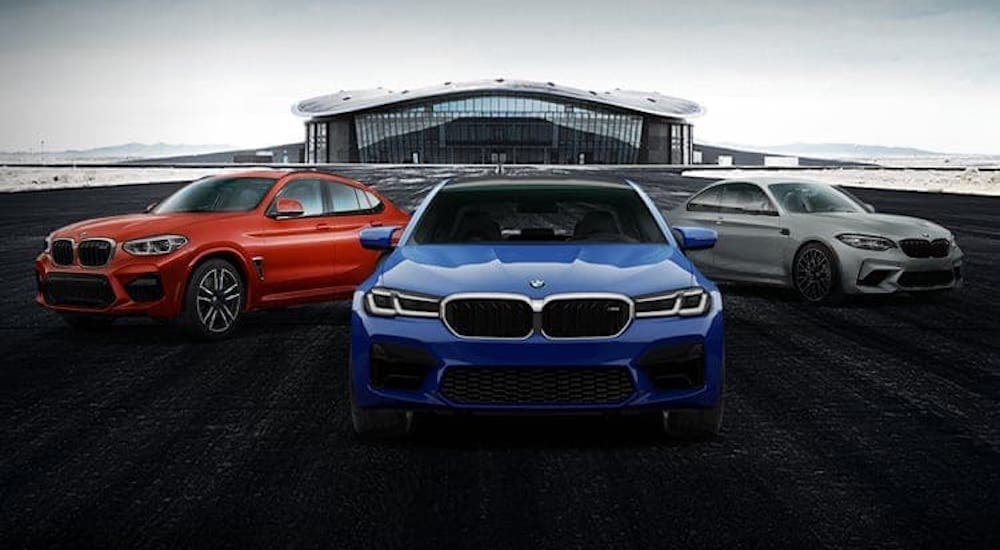 The legendary BMW M (the "M" stands for Motorsport) moniker was created in 1972 for BMW's racing division. The company was active in the racing circuit for several years before deciding to carry the name over into production vehicles available to everyone. That decision led to a passionate fan base of M Series aficionados that continues in earnest today.
The first M Series consumer vehicle – the BMW M1 – was launched in 1978, but the M Series really gained traction with the release of the 1979 BMW M535i, the up-level version of the popular 5 Series. The rest, as they say, is history. BMW continued this trend across its 3 Series line and, eventually, with the popular X Series SAVs.
As the M Series lineup continued to grow and evolve over the next few decades, so did consumer interest, which led to further expansion of available models. Today, there are a dozen different M Series models available at BMW dealerships, covering several categories, including coupes, convertibles, sedans, and crossovers.
M Series vehicles are characterized by uncommonly responsive handling and high-speed, high-performance road characteristics that set them apart from other vehicles. They're designed to create a one-to-one relationship between driver and automobile, an experience that BMW aficionados swear is different from any other performance vehicle on the road today. In fact, BMW exclaims that its M Series lineup delivers "track-level performance in every maneuver."
BMW Lease Program Overview
Who doesn't want to park the Ultimate Driving Machine in their driveway? The pride of ownership associated with a BMW is second to none, and now it's possible to bring the dream to life without breaking the bank. Consider leasing your BMW, and you'll enjoy the lowest possible monthly payments while driving an unmatched luxury. The best part is that when the lease is up, you can simply return your BMW and slide right into a new one.
BMW knows that drivers looking at a lease often have specific concerns about restrictions, such as mileage limits and the potential for costly overages. That's why the company has designed a program that allows you to purchase additional lease miles before you go over, which guarantees you won't be hit with surcharges at the end of your lease and gives you the freedom to enjoy your BMW to the utmost.
The best part of leasing a BMW is the simplicity of always driving a new vehicle. Many BMW drivers elect to acquire their car via back-to-back lease deals. How does it work? Lease your first BMW for three or four years and enjoy the peace-of-mind that comes with driving a car that's completely covered under the factory warranty. When your lease is up, simply return the car and choose a new BMW model to replace it with. What could be easier?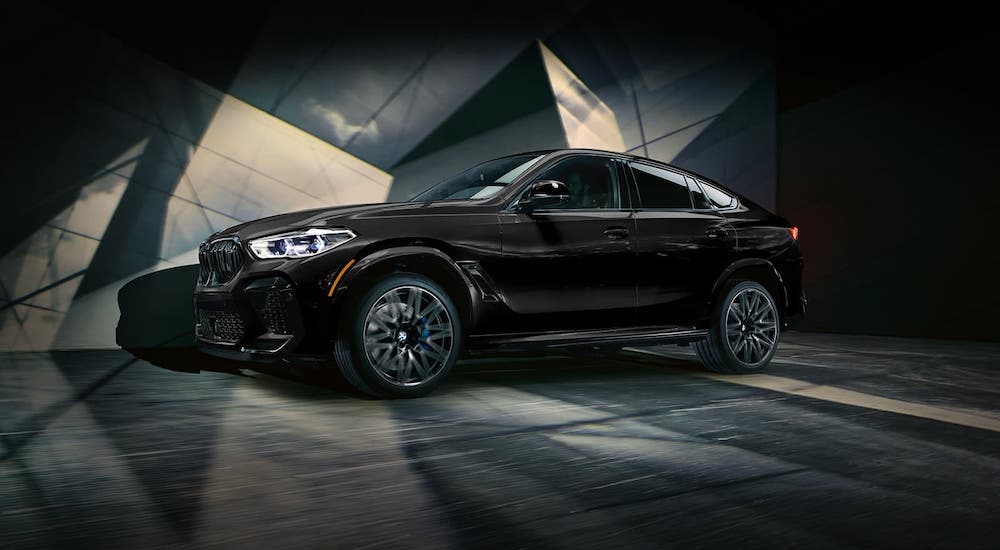 Is Leasing Right For You?
Many people believe that leasing is too restrictive or complicated. Unfortunately, they're missing out on an opportunity to always drive a new vehicle with the latest luxury and performance features. That's because leases are designed to give drivers the flexibility you need to upgrade cars instead of being stuck with an aging vehicle that you own. It also does so in a way that is generally less expensive than buying a new vehicle.
When you lease a BMW, your dealer will help you calculate a fair capitalized cost, which is an industry term for the amount the vehicle will depreciate while it's in your possession. For example, if you lease a $50,000 BMW, instead of financing the entire $50,000, you're only responsible for the amount equal to your use over the term of your lease, so your payments are based on a much smaller total cost.
A typical lease program is three years with a mileage allowance of 15,000 miles per year. That's 45,000 miles of total driving, which the dealer factors in when determining your monthly cost. This involves a cap cost (what is the expected total cost to drive the car for the lease term, or its depreciation), a money factor (the lease equivalent of an interest rate), and the residual value (what the car will be worth after you turn it in). These three factors determine the cost of the lease.
The good news is, a lease is always less expensive on a monthly basis than a financing plan. When you finance, you're responsible for the entire cost of the vehicle, so a higher total cost must be factored in. Leasing gives you freedom from high monthly payments and down payment requirements. Also, because leases are typically shorter than the factory warranty coverage period, all your maintenance is included, saving you cost-of-ownership dollars and providing a hassle-free driving experience.
It's a great time to visit BMW Cincinnati to find out what's happening at BMW Financial Services. We're constantly updating our lease deals, so you're sure to find a BMW vehicle at a monthly cost you can afford. We know the idea of driving a BMW may seem out of reach to some, but it's surprisingly easy and affordable to put BMW on your list.
Our team of finance experts is standing by to help you achieve your dream of driving a truly magnificent, German-engineered BMW. If you've always wanted to experience the thrill of getting behind the wheel of a coveted M Series, now is the perfect time. We would love to set up a test drive and get you approved for a surprisingly affordable lease through BMW Financial Services.