BMW is synonymous with unparalleled luxury and unmatched performance. It can seem daunting to join the ranks of BMW luxury vehicle owners at first, but actually, driving a BMW isn't reserved solely for the ultra-wealthy. Thanks to a long list of attractive and affordable BMW lease deals, you might be closer to driving a new BMW than you think.
You might be wondering if it is hard to lease a BMW. But it's surprisingly easy to find an affordable BMW lease program. Whether you're looking at your first 3-Series sports sedan or you want a plush BMW SUV for your family, BMW Financial Services has the perfect plan for you. There's even a way to increase your mileage allowance mid-lease if you think you might go over. BMW makes it easy from start-to-finish, so you can relax and enjoy the drive.
Which lease program will work best for you? You'll want to consider many factors, such as your monthly budget, cash available for a down payment, and – most important – the annual mileage you're likely to drive. Finally, ask yourself how often you want a new car. These factors will determine the ideal lease term, but most leases average three years in length. BMW knows each individual situation is a little different, and people have specific needs and desires.
Leasing doesn't have to be confusing. It's actually quite simple and, in some ways, easier than securing a traditional auto loan. In fact, monthly lease payments are almost always lower than loan payments, which means you can get more car for your lease payment. When it comes to leasing a car or SUV, there is no one-size-fits-all approach. That's why there are so many great programs to choose from and so many ways to end up with a brand new BMW in your driveway… and who doesn't want that?
Leasing 101: How it works
Put simply, a lease is a long-term car rental. It is an agreement between the lessor (BMW) and the lessee (you) for a period of time (usually three years) that allows you to drive a brand new car for a fraction of what you'd pay if you financed it conventionally. That's possible because you're only responsible for paying for a portion of the vehicle's value during a lease, and at the end of the lease term, unlike with a traditional loan, the vehicle returns to BMW.
Every lease is different, but typically you agree contractually on a maximum annual mileage allowance, and the dealer determines how much the car will depreciate over the term of the lease. That number, called a capitalized cost (cap cost for short), is the amount you're responsible for paying. The cap cost is spread out in low payments over the term of your lease, making it easy to afford a new BMW.
At the end of your lease, you'll have the option to purchase your leased vehicle or turn it in, no strings attached, for another new vehicle. That purchase price is pre-determined and referred to as the residual value. Residual value is the difference between the vehicle's purchase price and the cap cost you already paid during the lease. In other words, it's the amount the vehicle is worth at the end of the lease term.
When you lease a vehicle, expect to negotiate a fair purchase price on which the dealer will determine your cap cost and the vehicle's residual value. The sum of these two factors is the price on which the lease is calculated. The simple formula: purchase price – cap cost = residual value (or cap cost + residual value = purchase price).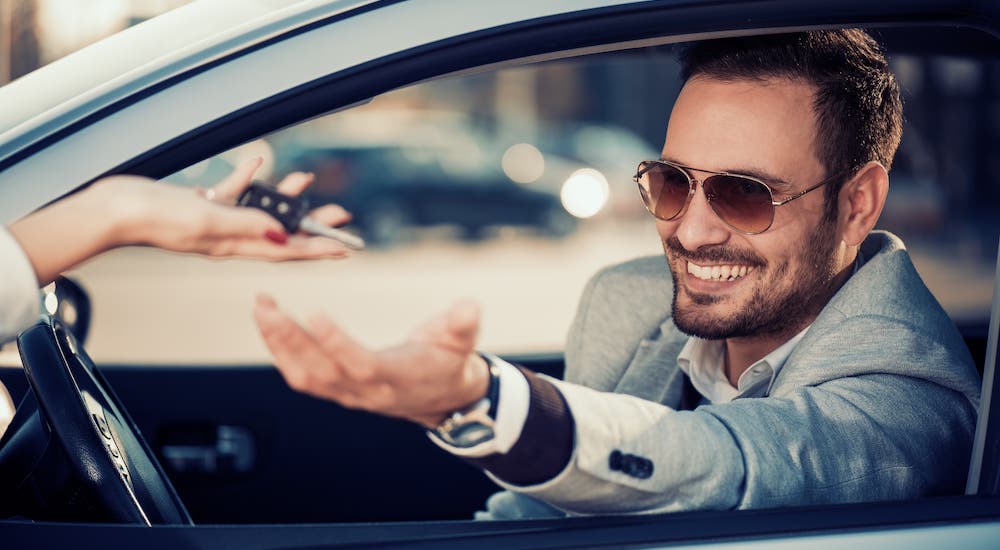 BMW Lease Programs
BMW Financial Services makes it easy to lease a brand new BMW car or SUV. In fact, the automaker understands that BMW buyers enjoy driving newer cars, which is why they've created such a diverse number of lease plans. The other benefit is that lower lease payments mean more buyers can enjoy driving a new BMW than ever before.
The best way to learn about current lease deals, including any factory incentives, is to contact your local BMW center. The professional lease consultants here at BMW of Cincinnati North can connect you with the lease program that meets your specific needs and budgets. They'll sift through the range of options to find the one that fits your budget, taking into account your maximum monthly payment and your available cash for a down payment.
Remember, it matters how you plan to drive your BMW, especially if you plan to rack up high mileage. A properly structured lease takes this into consideration, so you're not facing high overage fees when it comes time to return your leased car at the end of the lease term. Let the professionals here help you find the best program for you.
Not all lease programs are the same, which is why partnering with a reputable dealership like BMW of Cincinnati North is the most effective way to ensure your program is a fit. Leasing doesn't have to be complicated. Leasing is actually very straightforward and requires just a few key pieces of information to complete: your budget, the amount you want to put down, and how many miles per year you plan on driving. That's it. It's that simple.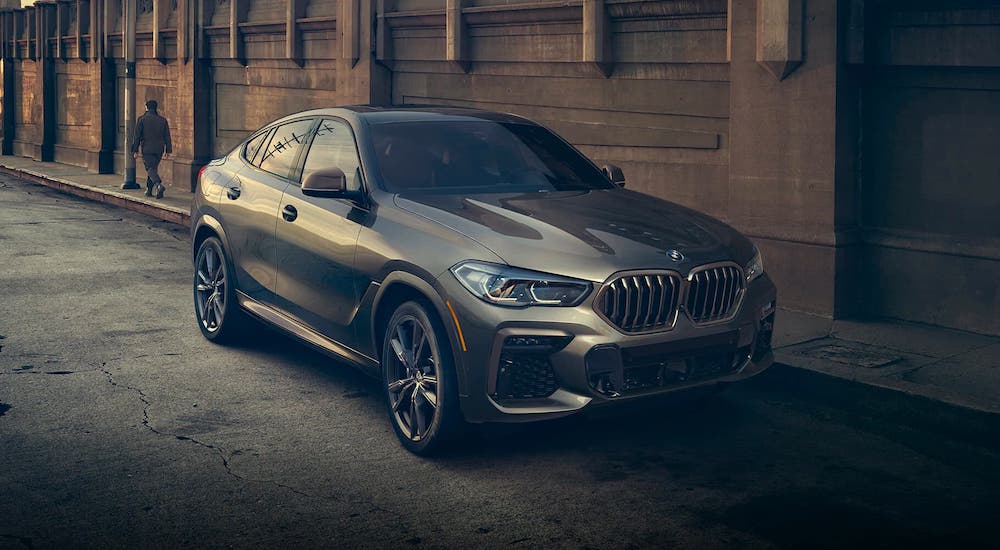 Turning in Your Leased Vehicle
What happens when the lease term expires? BMW of Cincinnati North offers an easy step-by-step return process to take the stress out of the equation and quickly get you back out on the road in a new leased vehicle. Alternatively, you can easily purchase your leased vehicle through BMW Financial Services. Whether you choose to buy your existing car or lease your new car, our leasing professionals will walk you through the entire process.
You'll receive notice when your lease is nearing its expiration date. At that time, contact the team at BMW of Cincinnati North. We'll schedule the necessary pre-inspection here at our service center at a time that's convenient for you. After the inspection, our technicians will generate a Vehicle Return Estimate. The estimate includes any required service, mileage overage fees, and remaining payments.
Speaking of mileage, if you find you've run over your contractually-allowed mileage volume, don't worry. It happens more than you think, and BMW is prepared with an affordable program to mitigate expensive overage fees. Called the Mileage Adjustment Program, it works for vehicles with up to 100,000 miles. Simply contact BMW within 120 days of the contract end date and purchase additional miles at a discounted rate.
BMW is a legendary manufacturer, and many drivers strive to have one of its vehicles in their own driveways. The luxury and quality associated with BMW are unmistakable. The BMW name carries prestige, but it also stands for performance and reliability. Thanks to aggressive lease programs designed for all budgets and lifestyles, driving a new BMW is easier than ever.
Visit BMW of Cincinnati North today or give us a call. We'd be delighted to walk you through our current lease specials and help you find a BMW that works for your lifestyle. It's time to become part of a family of BMW enthusiasts that love what they drive.