You've just rolled out of the dealership with your next BMW vehicle. Whether you chose an X5 sports activity vehicle, a 5 series sedan, or a Z4 roadster, you know that at some point, your vehicle is going to need to go for service. Whether you are looking at a routine oil change or tire rotation, or something more complex like a transmission overhaul, you know that you need to choose who is going to be providing the service to your BMW. Sure, there are plenty of fine mechanics out there, but do you really want to risk your BMW to any old grease monkey? BMW advertises itself as the Ultimate Driving Machine, and there is a lot of complicated engineering that goes into creating the unmatched BMW driving experience. This is why you should always look for a "BMW service near me" to make sure that your BMW vehicle is in good hands.
Since its founding in Germany in 1916, BMW has been at the forefront of mechanical engineering, providing a foundation of innovation that is second to none. So, when you get behind the wheel of a BMW, you are getting over 100 years of quality surrounding you and your passengers. A BMW is not just a vehicle; it is an investment. Just like you entrust your money to those who have the knowledge to protect it and provide you with good returns, you need to make sure that whoever is working on your BMW has the training, skills, and know-how to do the job right. At BMW of Cincinnati North, our staff of trained technicians is standing by, ready to provide you and your BMW with the ultimate in service and care. We will make sure that you have the peace of mind that comes from knowing your BMW is in good hands. We also offer loaner vehicles upon request if you need to leave your BMW with us for an extended period. This is what is meant by BMW Value Service and BMW Ultimate Care.
BMW Value Service Is Service Unlike Any Other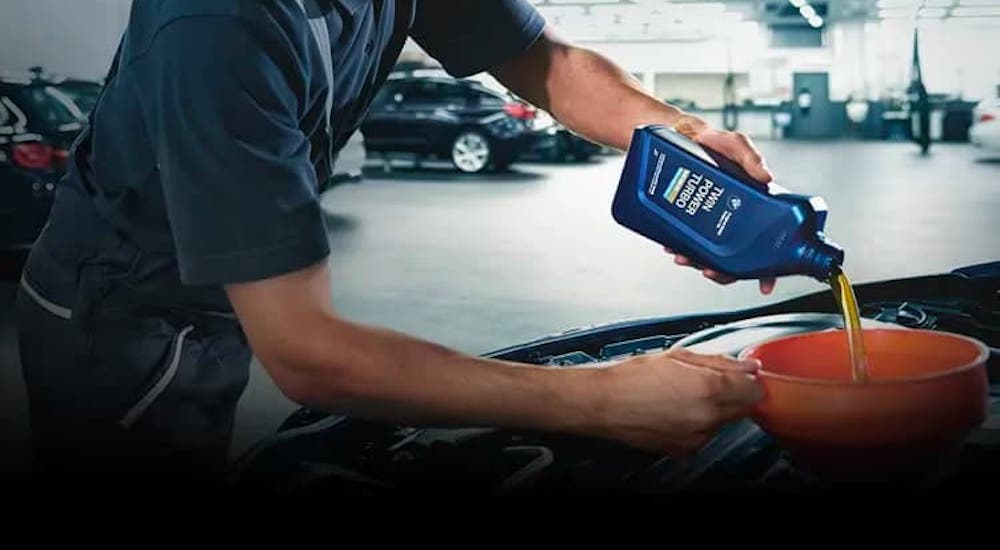 If you take your car or SUV to a BMW service center, you are going to receive BMW Value Service from the certified technicians who work there. This means that you will get a competitive price for the desired service, whether it is just routine maintenance or a more complicated repair. This is because the people working at a BMW service center have the training and expertise to work on all BMW vehicles. Today, with so many specialized diagnostic systems and tools needed for modern vehicles, you can't take a one-size-fits-all approach and expect good results.
Let's take a look at a simple oil change. Not all engine oil is made alike. Some are synthetic with a higher percentage of specialized chemicals. Others have different grades of viscosity. Not only will a trained BMW technician know the exact oil to use, but the service center will also have it on hand for the change. In addition, part of the oil change process is to check to see if there are issues with the old oil that might indicate a more complex problem than just a routine change of the engine oil. Our BMW technicians are trained to spot these issues before they become a major headache for you; something a local repair shop will not be able to offer.
Finally, under the BMW Value Service program, we are able to offer up-front pricing. This is because we know our vehicles, we have the parts, and we can see the issues immediately from our training. This transparent approach to pricing gives you peace of mind that you won't get hit with hidden charges later on. BMW is committed to its customers and helps us provide high value whenever your BMW vehicle needs service.
BMW Ultimate Care: Not Just Another Service Contract
Plenty of equipment manufacturers offer extended service contracts. However, many of these are just gimmicks to upsell a consumer on something they don't need. But BMW is different. Unlike those other automakers, BMW's Ultimate Care and Ultimate Care+ are designed to provide comprehensive maintenance for the life of your car.
BMW Ultimate Care comes standard with all BMW models and will cover your BMW vehicle's scheduled maintenance for at least three years or 30,000 miles. If your BMW is from the 2016 model year or earlier, the coverage will be for four years or 50,000 miles. That means that you will get all the services called for under the BMW scheduled maintenance for free during this time period. This includes all the basics, such as oil changes, new air filters, and more.
In addition to BMW Ultimate Care, you are entitled to 24-hour roadside assistance for the first four years after the purchase of your vehicle. This means that anytime you encounter difficulty with your BMW, the roadside assistance team will be standing by, ready to assist you 24 hours a day for 365 days a year. Finally, all new BMW vehicles are equipped with BMW Teleservice. This takes the hassle out of calling to schedule routine service for your BMW vehicle as the vehicle itself can contact BMW whenever it requires servicing.
If that is not enough, if your BMW vehicle is from the 2017 model year or later, you are entitled to enroll in the BMW Ultimate Care+ program. This includes all of the benefits of the standard BMW Ultimate Care and adds some great features as well. Under BMW Ultimate Care+, you are entitled to free replacement of the wiper blades, brake pads, and, in manual transmission cars, clutch. You can even extend your BMW Ultimate Care+ coverage for up to four additional years.
All services under the BMW Ultimate Care, Ultimate Care+, and Value Service programs are performed by BMW trained technicians using only original BMW parts at an authorized BMW center. The days of losing sleep over repairs will be long gone, allowing you to enjoy your BMW without a care in the world.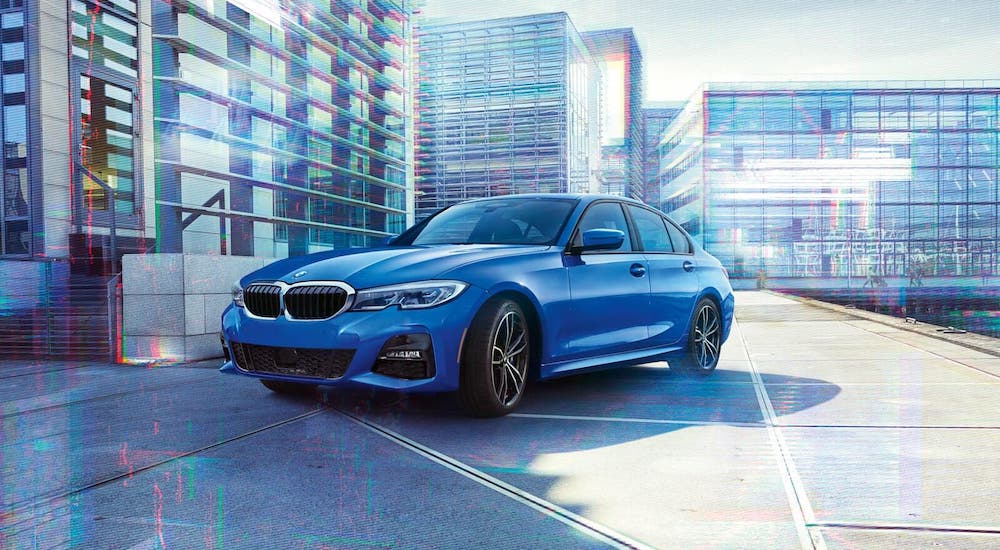 Original BMW Parts
Despite what some people may tell you, not all replacement parts are alike. Sure, that off-market brand might say you can use it for a BMW M3, but are you going to believe everything you read? When you get your BMW vehicle serviced or repaired, you should make sure that the mechanic is only using original BMW Parts. This applies no matter what part you are replacing. For example, Original BMW batteries are designed specifically for BMW vehicles. They are manufactured to provide a longer life than the conventional batteries you may find at an automotive supply store that is marked to fit your BMW vehicle.
The same goes for Original BMW Engine Oils. Many of the newer BMW cars and sports activity vehicles are equipped with a BMW TwinPower Turbo engine that requires a very specialized engine oil. This oil will protect your engine from the buildup of metal particles to extend its life. It will also help reduce particles in the engine created by the friction of the engine's moving parts and has less evaporation than conventional engine oils, so it will not run out as quickly. Finally, BMW designed its TwinPower Turbo engine oil to stand up to extremes of temperature so you won't run into difficulty starting your BMW's engine on a cold day.
Fortunately, if you take your vehicle to a BMW Center, you can rest assured that the technician will only use the right BMW parts. Only BMW technicians have the knowledge and training to make sure you get the best service possible. If you want even greater peace of mind, you should consider enrolling in the BMW Ultimate Care+ program so that you are assured that your car will be in the best hands possible for an extended period of time. BMW builds the Ultimate Driving Machines, and they deserve the ultimate in service, maintenance, and care.