If you're interested in pushing yourself as a driver, there are few ways to refine your abilities and skills behind the wheel that are as effective as Autocross. By taking part in Cincinnati Autocross, you'll be able to immerse yourself in a thriving environment of skilled, competitive drivers here in our area. While virtually any kind of car can be used for Autocross, a BMW sports car or performance model is a fantastic option for joining up.
Whether you've raced before and want to get back into it or you're new to the idea and looking to find out more, we have you covered. Let's take a look at what Autocross is, how it works, and what you need to know to get started in Cincinnati Autocross. For drivers who really like to push their skills to the limit and prove they have the abilities necessary to master the road, Autocross is one of the most fun and exciting ways to spend a day.
What is Autocross?
Autocross is a form of competitive driving that doesn't involve direct competition between drivers. This isn't drag racing or NASCAR, where two or more vehicles lineup and start at the same time to see which one can reach the finish line first. In Autocross, drivers take turns navigating a challenging course set up in a large unobstructed area, like an empty parking lot or an airfield that's no longer in use.
The challenge in Autocross comes from demonstrating your abilities as a driver to get through the course quickly and flawlessly. Cones indicate the course's path, and hitting a cone takes points away from your score – so it's not only about speed; it's about control and precision as a driver. That's why so many different vehicles can compete in Autocross, not just high-performance models like a BMW sports car. No matter what kind of car you have, you can join in on the fun (more on that later).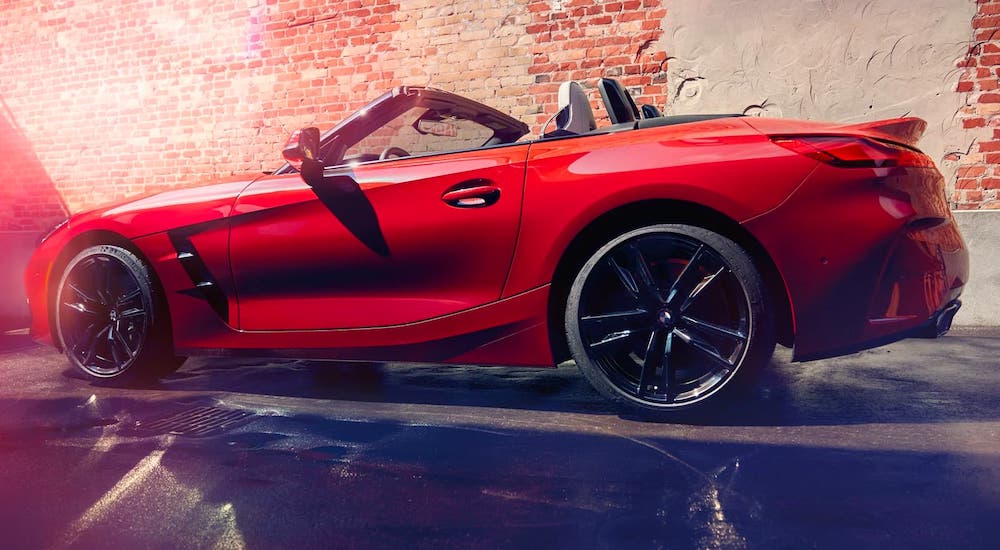 What is Cincinnati Autocross?
Cincinnati Autocross is the local chapter of this fantastic driving competition. It's organized by the Cincinnati Region Sports Car Club of America (SCCA) and is meant for anyone that wants to join from the Greater Cincinnati area. Even if you're not from Cincinnati, you can still join in if you're passing by or visiting from out of town – anyone interested in challenging their driving skills is welcome.
What Do I Need to Join In?
All you need is a vehicle in good condition, a valid driver's license, and some enthusiasm. Every vehicle brought to a Cincinnati Autocross event has to pass a technical inspection or "tech" to ensure it is safe to drive prior to joining in on the fun. One of the main factors to consider, however, is that navigating the course involves a lot of precision cornering, so vehicles with any risk of rollover aren't allowed – this includes most SUVs and trucks. So a car is best.
You can register for a Cincinnati Autocross event online and find out where and when it will be held, as well as the times for everything to start. It's best to arrive early to one of these events, so you can get registered and have your vehicle get through tech as quickly as possible. They'll make sure your tires look good – which means they need to have plenty of tread life left in them. They will also check your acceleration and brakes, as well as your steering and possibly your fluid levels as well. As long as you take good care of your vehicle, you'll be fine.
Finally, you need to have the interior of your vehicle free of clutter that can shift and strike you while driving – so clean it out before heading to Autocross. You need properly functioning seatbelts and other safety systems to make sure you're as safe as possible during your run. A helmet is also required: Snell M2005 or better to be precise. If you don't have one, then you might be able to get a loaner helmet – but if you're interested in getting serious with Autocross, then it's worth buying one for yourself.
Is a BMW a Good Car for Autocross?
While a lot of people focus on the luxury and sophistication of the BMW brand, it is also well known for offering excellent performance and precision driving. As such, a BMW sports car, such as a Z model roadster or an M Series coupe, is a fantastic option for use in Autocross. However, the raw speed of these models is not required for Autocross, so don't be afraid to bring your 3 Series sedan or similar vehicle out to play.
Instead of going fast, you're going to be making a lot of turns and practicing precise and skilled movements in the course. That's why a BMW sports car is such a fantastic choice because the cornering, handling, and overall performance of these models are exceptional. At BMW of Cincinnati North, we can help you find both brand-new and pre-owned BMW models that would be fantastic for Cincinnati Autocross. We can also provide you with maintenance and service to ensure your vehicle is in the best condition possible before hitting the course.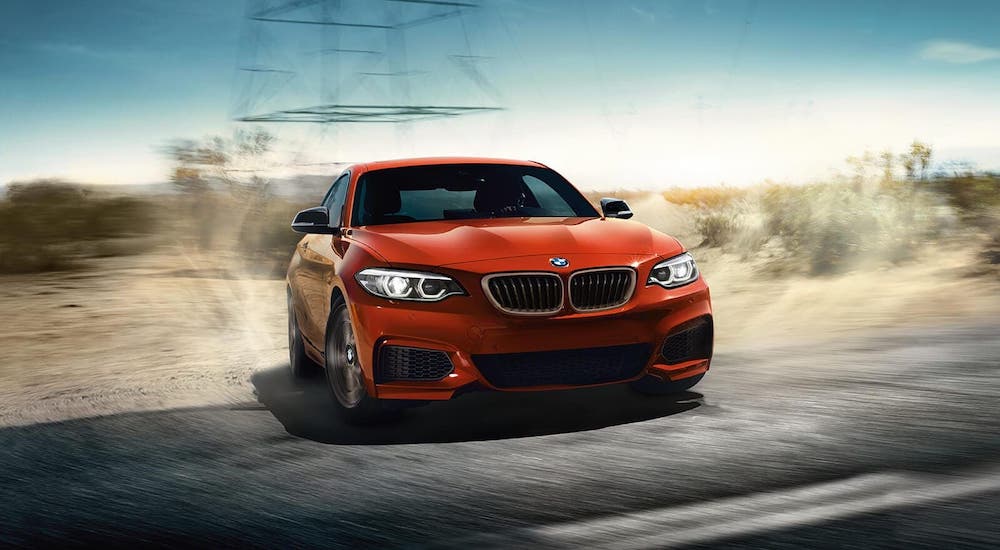 Which BMW Models are Best for Autocross?
Although there are plenty of BMW vehicles that are a great choice for Autocross, we definitely recommend a lightweight and compact model for improved agility. The Z4 roadster and 2 Series coupe are among the best choices. And while every BMW offers amazing performance, an M Series model will give you a competitive edge. Not only do the M Series BMW sports cars have incredible engines with high top speeds, but they have other enhancements to their brakes and suspension. With something like Autocross, where it's not necessarily about an insane top speed, you want to have that kind of responsiveness as you brake, turn, and accelerate throughout the course.
The best thing about Autocross is that it doesn't require a brand-new, dedicated sports car or high-performance vehicle if that's not something you're looking for. Even a pre-owned BMW can be a fantastic option since they retain such high value and offer a great driving experience for years after release. No matter what kind of BMW you're interested in, you'll find that it's a great choice for heading to Autocross and testing your abilities.
How Can BMW of Cincinnati North Help Me?
If you're interested in checking out Cincinnati Autocross, or you're looking to improve your performance with a more responsive vehicle, then we have you covered. Our large selection of new and pre-owned BMWs has something for pretty much everyone, and that includes great performance options and models that will unleash your full potential as a driver. Plus, our experienced salespeople can work with you to help you find the model that is just right for whatever you're looking for, whether that's weekly driving around the city or doing some Autocross on the weekends.
And with our factory parts and service center, we can help you keep your vehicle in the best condition possible. From routine maintenance to ensure your car drives well all year long to inspections and service to make sure you pass tech, we have you covered. Call or come visit us at BMW of Cincinnati North to find out more, and we will help you get ready for the next Cincinnati Autocross event.