The holidays have come and gone, and we're well on our way into January and the New Year. Well that means one thing for Cincinnati BMW drivers: cold weather. No matter how much we dream about the warmer months and the summer, the cold air is going to continue to roll in, bringing snow and sleet along the way. It's time to start dressing warmer and bundling up with layers, but while you do so, you should also change your approach to winter driving.
The winter conditions can take a toll on your vehicle, as the hazardous road conditions mandate that you drive differently. It's our hope that by the time the storms and frigid temperatures hit, you'll be well prepared to rule the road. We've put together a list of things that you can do to ensure that you're ready for the blistering cold.
Driving in a Winter Wonderland
Drive with Ease
Winter driving isn't this complex equation, rather it's really quite simple. All you have to do is be aware of the conditions and concentrate on the road. Which are two things that you should always be doing. Slow down on the roads, take it easy on the brakes, and drive as if you're tiptoeing on ice. Slow and steady is always the way to go and if the conditions are bad, don't leave the house unless you absolutely have to.

Charge Up
We don't want to sound like your mother, but our BMW dealer in Cincinnati is here to remind you that procrastinating benefits no one. If you have a weak and failing battery, ignoring it through the winter will not fix it. Take a quick visit into our Service Department to get your battery checked. You don't want to find yourself going to start your car on a bitter cold morning and realizing that your battery is dead while you sit there shivering.

Turn the Heat Up
Don't listen to the hearsay that warming up your engine is just a waste of gas, because a fully warmed engine is a more efficient engine. Take the time to get your car warmed up, clear off the windows of snow and ice, and then hit the road. Maybe you'll even consider getting an auto-start so you can do all of this while still getting ready in the morning.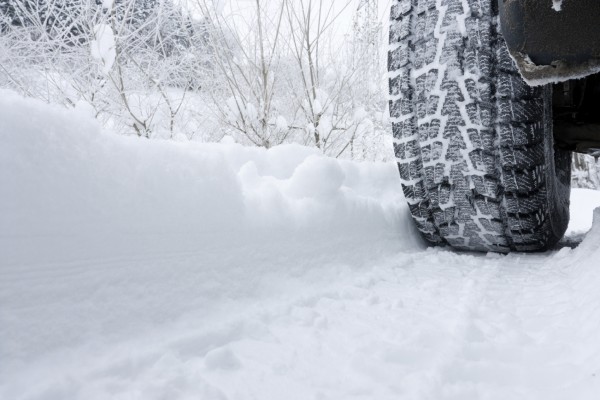 Keep Calm and Tread On
Consider opting for winter tires so your car can always go and stop under the slipperiest of conditions. A good rule of thumb is to have a set of winter tires for when the temperature starts to dip below 45-degrees. Once the winter has the ended and the temperature starts to climb, switch back over to your regular tires because the warmer weather will wear these tires much too quick.
We want you to always be prepared for what the winter roads may throw out you. Don't waste any more time and come on in to our Cincinnati BMW dealer today to talk with our service experts about how you can be ready. We can't wait to meet with you! If you have any questions or concerns, feel free to give us a call at (888) 789-7783.