Change is necessary every now and then. Like when BMW decided to give the BMW 3 Series its sixth generation makeover back in 2012. It made the vehicle a little larger, injected it with some new technology, and tweaked the comfort settings. While the drive received a softer suspension and steering; there were changes across the board.
Well, it seems that not everyone was crazy about the driving dynamics and that just hasn't sat well with BMW. That's why our Cincinnati BMW dealer is proud to tell you that the 2016 BMW 3 Series will have a mild mid-generation revision that includes enhanced driving dynamics.
Under the hood, drivers will enjoy the all-new 3.0 litre turbocharged inline six cylinder engine. This twin-scroll turbocharger adds more than 20 horsepower than the previous models, as it bumps the power up to 320 horsepower. That means that drivers will be able to go from zero to 100 km/h in 4.6 seconds. Drivers will also have three suspension systems available, the standard, the M Sport, and the Adaptive M Suspension. All of which offer a revised and more firmer drive, making this the total package!
The Beauty is in the Details
On top of the major changes, Cincinnati BMW drivers will notice minor tweaks throughout. Like in the exterior, where the new front bumper with larger side air intakes, new standard LED headlights, and new LED taillights makes this ride more bold on the road.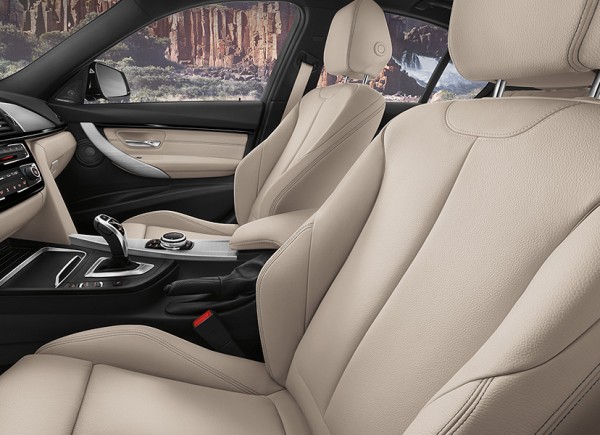 When you slip inside, you might not notice the subtle changes. There are new trim finishes with high-gloss surfaces, as well as ambient lighting in the dashboard and doors. You'll even have the option of additional leather choices, as the warm, light brown leather interior is no longer just limited to the Luxury Package. All of this creates a serene and comforting environment as you make your presence known as the leader of the pack!
We can't wait to introduce shoppers to this rejuvenated and redesigned ride! That's why we'd like to invite you to come on in to our Cincinnati BMW dealer to rediscover the 2016 BMW 3 Series today. If you have any questions or concerns, feel free to give us a call at (888) 789-77883.