Improving on perfection is difficult, so why bother trying to? Why not leave perfection to impress the masses in all its splendor and carve out brand new intricacies instead? These are the questions BMW asked themselves when coming up with the sixth generation 2016 BMW 7 Series, and the answer is a vehicle that speaks for itself. Our Cincinnati BMW dealership is proud to introduce the 2016 BMW 7 Series, which sets a new benchmark in lightweight design, excellent driving dynamics, interior comfort and flawless connectivity for drivers.
Here are some of the seemingly endless highlights of the vehicle.
A Better Engine
Cincinnati BMW drivers will notice the 2016 BMW 7 Series has a completely redeveloped V8 engine that includes a 4.4 liter displacement, BMW TwinPower Turbo technology and the latest VALVETRONIC and Double-VANOS technology, giving you better engine efficiency. Coupled with the Active Kidney Grille, which optimizes engine cooling and aerodynamics by opening and closing when additional cooling air is needed, the 2016 BMW 7 Series has cut no corners in the performance department.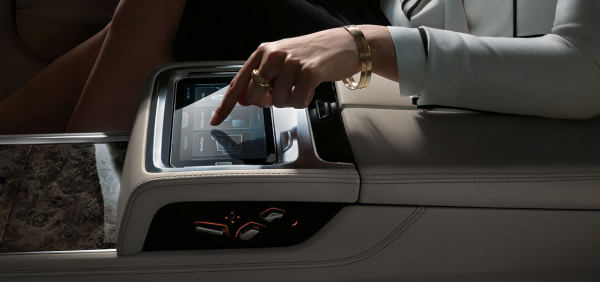 The World's First Gesture Control
The 2016 BMW 7 comes with the iDrive operating system and a standard navigation system, though both can be controlled by the world's first Gesture Control system. Gesture Control has pre-selected hand movements that, when performed will allow 3D sensors to register and execute the commands associated with the movements. Movements can also be programmed to active different features, such as setting your navigation to your home address.
Sound Like Never Before
The 2016 BMW 7 Series has an available Bowers & Wilkins Diamond surround sound system, which is the first of its kind. The system features studio-grade acoustic technologies to give you an audio experience like you've never had before in your BMW. This includes a 10-channel amplifier with an output of 14,000 watts and 16 semi-illuminated speakers for ambiance. These speakers include Kevlar® midrange speakers, Rohacell® central bass subwoofer and 3 unique diamond tweeters with Nautilus technology.
Contact us today at (888) 789-7783.