At BMW of Cincinnati North, our Cincinnati BMW dealer, the 2015 BMW 435i is the top version on the 4 Series coupe. The 4 possesses a slightly wider platform than the 3 Series along with the coupe or convertible to distinguish it from 3 Series sedans.
See What It Can Do
Though you may never think that a sedan, especially a luxury sedan, would do well in the harsh winters that we have been facing. Well, you're mistaken. Even after being outside in the snow all night long, the BMW 435i all-wheel-drive sedan can make the comeback. Just start the engine, hit all of the defrost buttons, and somehow, within a few short minutes this BMW will find "miracle defrost" mode and the front and back windows will clear almost immediately. However, it's what's on the inside that may surprise you.
BMW never has been shy about not including extras, but a car priced north of $50k, it seems, should have navigation and satellite radio as part of the package. However, BMW wants the consumer to pick and choose exactly what goes into their vehicle. BMW is all about choices.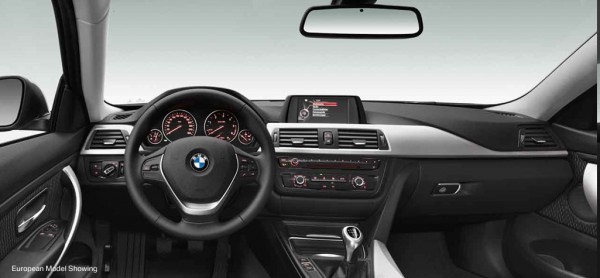 Maybe those aren't big deals, and most fans just appreciate BMW's approach of offering so many things as options, so you can tailor the car just-so. Though space doesn't seem to be the component that BMW owners are in search of, it's everything inside it.
"At a USA TODAY luxury-car roundtable in Los Angeles in 2011, BMW's U.S. CEO Ludwig Willisch said many owners of BMW's popular 3 Series compacts aren't pining for bigger cars. 'Their dream is not (to move up to BMW's large) 7 Series. They would have no problem paying $60,000 for a 3 Series. They don't want a larger car.' His job, he said, was to create those higher-end 3s."
The 4 Series seems to fit this description perfectly. The chassis on the 3 Series and 4 Series are almost identical. The key distinction between the two is the width. The 4 is about a half an inch wider, though the rear rack is nearly an inch wider on the 4. The 4 possesses all of those options that anyone would want during the winter months. As explained above, the 4 is a defrosting machine, just as it is on the road in the snow.
Visit us at our Cincinnati BMW dealer to test drive a 2015 BMW 435i today. For more information, contact us at (888) 789-7783.