At BMW of Cincinnati North, a BMW dealer serving Mason OH, we are excited about the arousing buzz that has circled since the BMW i3 commercial that was aired on Super Bowl Sunday. There was no shortage of commercials striving to get the most attention during this year's Super Bowl; however, a hearty laugh or heartfelt tear brought on by a commercial doesn't mean much to an advertiser's point unless the ad can also motivate consumers to act.
Edmunds.com and Kelly Blue Book each looked at how much new-car searches increased on their sites after an automaker's ad aired in the Super Bowl.
BMW's Super Bowl Ad Features Two Old Stars with a New Idea
What exactly is the i3? This is exactly what all the buzz has been about since this past Sunday's big game aired throughout the nation. Basically, BMW started with four wheels and then changed everything else.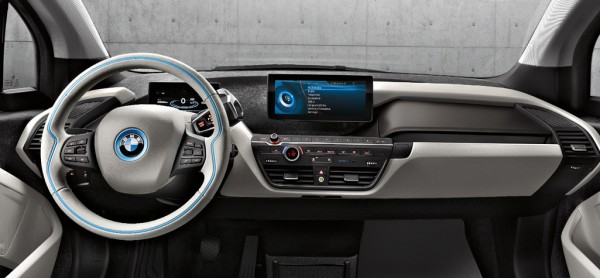 Completely unlike anything you've ever seen before, the i3 was built in a wind-powered factory. Four onsite wind turbines power the BMW i3 factory in Leipzig, germany, and the carbon fiber in its frame comes from a hydraulic-powered factory in Moses Lake, Washington. So the BMW i3 reduces emissions long before it ever hits the road. Amazing.
Possessing all-electric BMW performance, this is the first all-electric BMW that boasts a 170 horsepower motor that is housed in the rear of the vehicle. It's 183 lb-ft. of torque makes it one of the fastest BMWs off the line. You'll learn very quickly that it's not just an electric car, it's an electric BMW.
This is sustainable luxury at its finest as the interior has been crafted from renewable and naturally treated raw materials that set a new standard in sustainability. From the responsibly-forested eucalyptus wood and kenaf plant fiber dashboard to the olive leaf-tanned leather, it's sustainable luxury that the whole world can feel!
For more information about this ground breaking vehicle, visit us at our BMW dealership serving Mason OH or contact us at (888) 789-7783.