At BMW of Cincinnati North, our Cincinnati BMW dealer, we're anticipating the 2015 BMW 3 Series facelift. Spy photos have leaked, providing an indication of what the 3 Series LCI might look like. It seems as though most of the exterior changes will be related to the front bumper, while the brand will also offer LED headlights as an option for this Series. Inside, the trim and colors we be slightly altered, though no significant interior changes are expected.
2015 BMW 340i is on Its Way.
The previous top model, the 335i will be replaced from the summer of 2015 by the BMW 340i with a new 330 horsepower six-cylinder engine. Cincinnati BMW fans are sure to love the BMW 420i. For this generation, BMW has no plans to offer a M340i M Performance model, but that may change in the next generation that is set to launch in 2019.
Recently circulating rumors have posed reason to assume that a possible 3-cylinder 3 Series may be in the near future; however, the decision was made to keep the four-cylinder engine as the entry-level 3 Series, at least for this generation.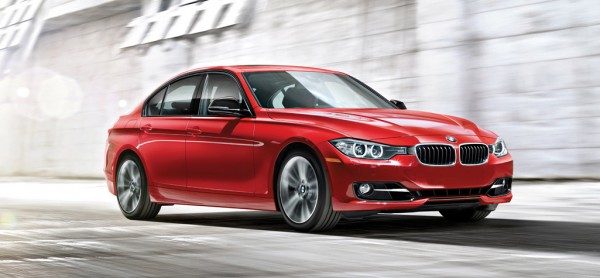 The most dramatic update that will accompany the facelift is the introduction of the BMW 3 Series plug-in hybrids. Sold as BMW 330e or 328E, the hybrid uses a four-cylinder gasoline engine and an electric motor that provides a system output of 245 horsepower and comes with a fuel consumption of 2.1 liters per 100 kilometers.
All versions of the BMW 3 Series facelift will also benefit from a new suspension tuning, which will provide an even more dynamic ride without compromising comfort. Minor updates are to be expected with optional equipment and control systems.
Visit us at our Cincinnati BMW dealer to get the last glimpse of the 3 Series everyone loves before they're eradicated to make room for the facelift Series! For more information, contact us at (888) 789-7783.